Check out our events that help develop our players on and off the field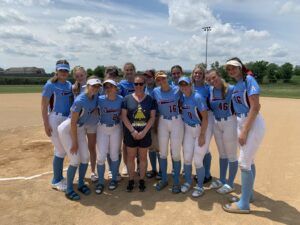 Lexi Kretsch Summer Showdown
The successful June 2022 tournament marked our 7th Annual Lexi Krestch Summer Showdown.  This tournament is in honor our late Vortex player, Lexi Krestch, who we lost in a car accident in 2015. This tournament encourages a toy drive, scholarships for seniors, organ donation and more! Keep an eye out for 2023 details!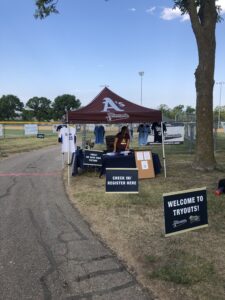 Tryouts for the 2022-2023 season are being held August 1 & 2, 2022.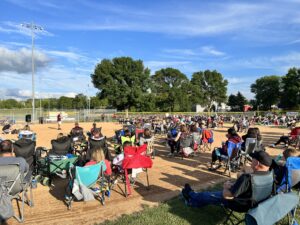 August 15, 2022 at 6pm: Join us at our Home Fields in Loretto for a program get together. Event includes program meeting, individual team meetings, uniform try ons, photo headshots, and free food and dessert!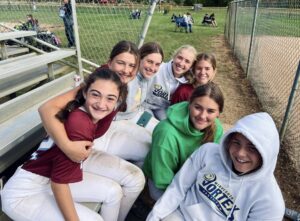 Join us for a night to talk about positive self talk this winter and how it can improve your game and life. 2022 Speaker was Jen Walter, assistant coach for University of St. Thomas Softball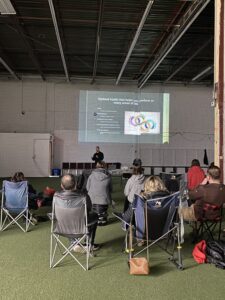 Join us for a night this winter led by Troy Trimble, our program's performance trainer. Learn about nutrition and health to improve your game and life!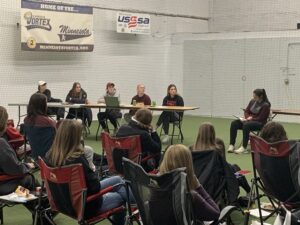 College Recruitment Night
Join us for a night in February with free dinner and information about College Softball Recruiting. This will include a presentation as well as a Q&A panel with current college softball commits, players, and alumni sharing their recruiting process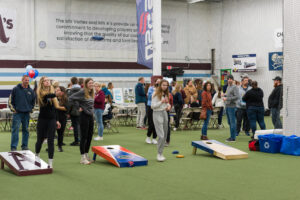 Join us for a day in March full of games, competition and food to celebrate another successful year of winter training in the books!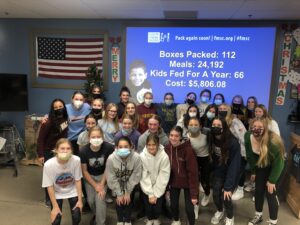 Feed My Starving Children
Please considering volunteering with our program this winter at Feed My Starving Children to help provide meals for those in need.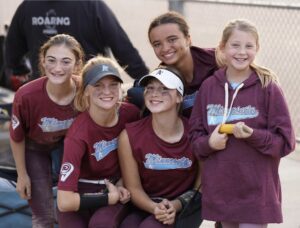 Join us for a night this week to talk all things Diversity, Equality and Inclusion.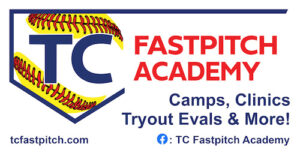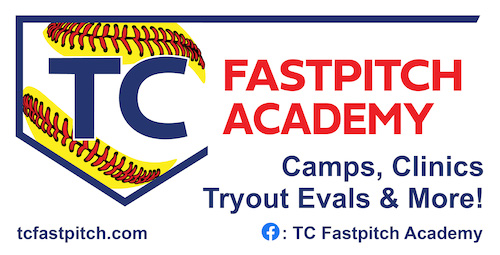 Additional Training - TC Fastpitch Academy
Looking for additional training? Keep an eye on TC Fastpitch Academy for camps, clinics, small group lessons, and private lesson opportunities!