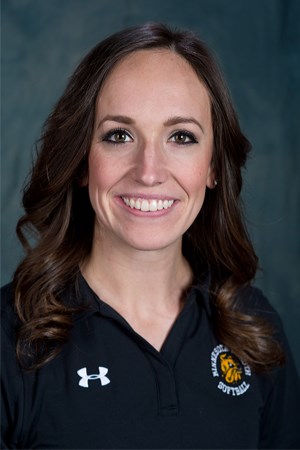 16U National Assistant Coach (Fall & Winter)
Allie is entering her 2nd year as a Winter Training instructor for the Vortex & A's program and 1st year as a Team Coach.
Allie Antilla, a former standout NCAA Division I shortstop/outfielder, joined the UMD softball staff in 2017 as an assistant coach.
During her three seasons with the Bulldogs, Antilla has helped mentor four Northern Sun Intercollegiate Conference Gold Glove award-winning infielders in Taylor Koehnen (2019), Lauren Oberle (2018), Becky Smith (2018) and Natalie Wright (2017 and 2018). In 2017, UMD posted a .974 fielding percentage — the best figure in program history — to rank 11th among all NCAA Division II clubs.
A native of Antioch, Ill., Antilla started four seasons for Georgetown University and capped off her stellar career in 2014 with a selection to the All-Big East second team (after collaring third team honors the previous spring). Antilla , who was the Hoyas' team captain that season, holds a share of the NCAA I single-game records for both home runs (4) and total bases (16), which she registered in a 12-11 triumph over Rutgers University on April 6, 2013.  That afternoon, she also set a Georgetown mark for RBI (10, one shy of the NCAA mark) while becoming the only NCAA I player to date to ever hit for the home-run cycle (solo, two-run, three-run and grand slam).
Inducted into the Antioch High School Hall of Fame in 2014 (she was a two-time All-State shortstop with the Sequoits), Antilla coached one year of softball (2015-16) with the Twin Ports Rampage U14 squad.
She graduated from Georgetown in 2014 with bachelor's degrees in marketing and management.
Courtesy of umdbulldogs.com