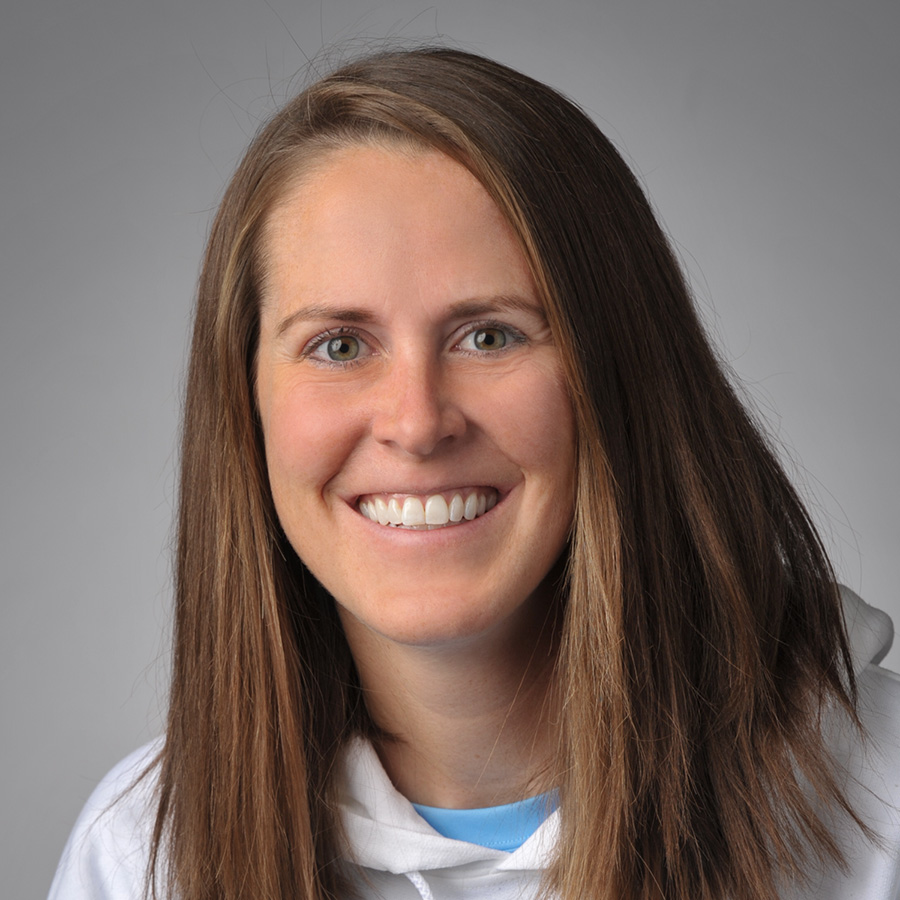 16U National Co-Head Coach
This will be Rachael's 2nd year with the Vortex/A's program
Rachael Click began her career as head coach with the College of Saint Benedict softball team in 2013.
Under Click's guidance, CSB has won 20 or more games in nine of her 10 seasons, and all nine of the full seasons she has coached. Prior to the COVID-shortened 2020 season, the team finished 27-15 overall and earned a second straight at-large bid to the NCAA Tournament in 2019 – just the fourth in program history.
In 2018, the team set the school record for wins in a season with a 36-10 overall record and earned the program's first bid to the NCAA Tournament since 1994. CSB finished 27-13 overall in 2017 and went 16-6 in the MIAC and tied for third. Click finished 22-18 in both 2015 and 2016. In 2014, Click guided CSB to its best season in 10 years with a 28-11 overall record. Lexi Alm was named MIAC Player of the Year and an NFCA Second Team All-American – the first in program history.
Click has coached 36 All-MIAC athletes, 16 All-MIAC Honorable Mention selections, 21 All-Region athletes (eight first team, eight second team and five third-team selections), three All-Americans, two MIAC Players of the Year, three MIAC Rookies of the Year and one MIAC Pitcher of the Year. She is 245-129 overall in her 10 seasons and 126-68 in MIAC play.
Click came to CSB from Jacksonville University where she served as an assistant coach for the Dolphins for two seasons. Prior to coaching at JU, she was an assistant at Wisconsin-Eau Claire for the 2010 season.
A 2009 Gustavus Adolphus College graduate with a degree in elementary education, Click earned Cum Laude Honors in addition to her decorated softball career.
A four-year star for the Gusties, Click was named MIAC Rookie of the Year in 2006 and received all-conference honors in all four seasons. A team captain during her senior season, she was named MIAC Player of the Year and earned All-America honors and a spot on the NCAA Championship All- Tournament team. In the 2009 season, Click led the Gusties to a MIAC title and an NCAA Regional Championship, finishing a game shy of the national championship.
Click holds Gustavus' single-season records in batting average, slugging percentage, home runs, RBIs and total bases. She also holds career records in slugging percentage, on-base percentage, home runs, RBIs and total bases.
Click was named Gustavus' Female Athlete of the Year in 2009 and is an NCAA Post Graduate Scholar. A well-rounded student-athlete, she is also a two-time ESPN The Magazine/CoSIDA First Team Academic All-American. She currently resides in Maple Grove.
Coaching Experience:
2010-2012 Graduate assistant softball coach at Jacksonville University
2009-2010 Assistant softball coach at University of Wisconsin-Eau Claire
College Education:
2010-2012 Masters in Education in Leadership and Learning with a concentration in Sports Management
2009-2010 Graduate level coaching internship at University of Wisconsin-Eau Claire
2005-2009 Bachelor of arts degree in Elementary Education from Gustavus Adolphus College
Athletic Career:
MIAC Rookie of the Year
Four-time All-Conference Short Stop
NFCA All-Midwest Region 2nd Team
Two-time NFCA All-Midwest Region 1st Team
MIAC Player of the Year
NCAA Regional All-Tournament Team
NCAA Championship All-Tournament Team
NCAA All-American Short Stop
Gustavus Female Athlete of the Year
Served as Team Captain
Holds Gustavus' season records in batting avg., slugging percentage, home runs, RBIs, and total bases
Professional Organizations:
National Fastpitch Coaches Association
Courtesy of gobennies.com